This year, we are grateful to connect and collaborate with so many talented graduate students who join in our work to advance the mission of the Coalition. Learn about those doing internships in their own words below, and we look forward to our shared opportunity to grow with them in 2023!
---
Sabita Markose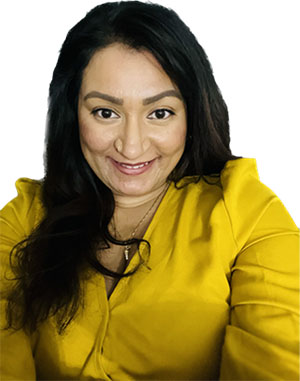 "My name is Sabita Markose and I am a clinical auditor working for a CPA firm, David James LLC, in Baltimore, MD with five years of experience contracting with the Centers for Medicare and Medicaid Services (CMS). I am a professionally trained nurse with experience working in the emergency department and post-acute care unit.
In my current position as Clinical auditor at David James LLC, I wear multiple hats from leading a team during an audit to analyzing data and developing written materials to communicate the results with the federal government. I also serve as a subject matter expert for certain federal plans that align with the code of regulations and CMS guidelines and provide research assistance to CMS. I am pursuing my Masters in Public Health in Leadership at UNC Chapel Hill."
Sabita is working with the Clinical Practice & Quality and Advance Care Planning workgroups, helping to research other states' Palliative Care efforts and their consumer-facing Advance Care Planning efforts to create a directory of palliative care services and best practices to be included in a uniform set of actions, quality metrics and recommendations for NC.
---
Bernadette Moss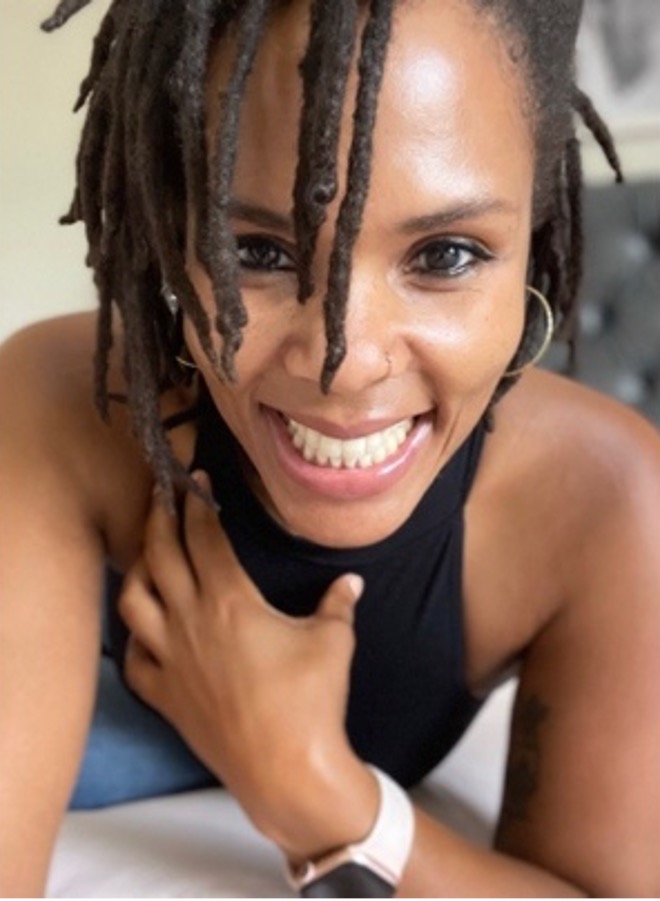 "I obtained my Bachelor of Science degree in Professional Organizational Development from Lenoir-Rhyne University (summa cum laude). From there, I studied Health Promotion at Appalachian State University and obtained a Bachelor of Science degree. I am currently pursuing my MPH at University of North Carolina at Chapel Hill, with a concentration of Leadership in Practice and will graduate in December, 2023.
I began my public health career at an AIDS service organization in my hometown, serving as the community outreach coordinator. In this role, I taught HIV 101 to a variety of community members, provided STI testing and counseling, and community engagement. From there, I moved to a larger city and worked as a Prevention Coordinator at an AIDS service organization, continuing to do the same work but on a larger scale and among a more diverse population. I currently serve as a Linkage to Care Specialist for the Mecklenburg County Health Department, linking newly diagnosed HIV+ patients to medical care and engaging patients who have fallen out of care. I am a certified Health Education Specialist, certified in Basic Life Support, FEMA certified in the Incident Command System and National Response Framework, and I speak conversational Spanish.
My frontline work in HIV has enabled me to see firsthand how the social determinants of health, structural biases, and health inequalities impact the lives and health of Black and Brown people specifically; therefore, my professional goal and passion is helping reduce and/or eliminate health disparities."
Bernadette is working with the Caregiver & Patient Engagement Workgroup to create a Caregiving Recommendations Report, analyzing current national and state-levels policies and recommendations to identify potential options for NC, including an equity, ethical considerations, and public health policy lens. She will also help to develop other projects and materials in support of May's Caregiving Policy Summit.
---
Steven Nordstrom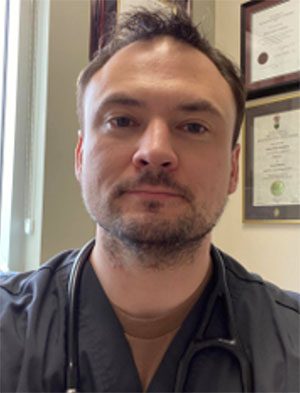 I was born and raised in Winnipeg, Manitoba, Canada. I joined the Canadian Armed Forces in 2001 and served as a Medical Technician in the Reserves for 6 years while finishing high school and completing my undergraduate degree. In 2007 I was accepted to Medicine and transferred to the regular force as a Medical Officer. Upon completion of Family Medicine Residency in 2013, I was posted to CFB Shilo as the 2 PPCLI Battalion Medical Officer.
Over the course of my military career, I had the opportunity to train and deploy with several elements of the United States Military, including USAF, USMC, Army, and even the Indiana National Guard. My one regret is having never served with the Navy (either in Canada or abroad). To make up for this I've decided to go on as many cruises as possible. I have completed training as a Flight Surgeon and in Dive Medicine.
I eventually retired from the military in 2018 as single parenting limited my ability to be away from home for significant periods of time. After "retiring" I transitioned to working as a contracted physician at CFB Shilo, where I eventually became the Base Surgeon. This is where I spend most of my working time, while also covering rural ER/inpatient/LTCF's on some weekends. Throughout my career I have discovered a passion for developing and forming policy, quality improvement and leading our health care team…. Work that seemed daunting through school, partly due to a lack of training in this area. This is my reason for pursuing an MPH, to develop further skills in these areas that are applicable to my day to day work, and to open further career opportunities for when the time comes to transition to a new job, preferably somewhere with warmer winters.
I currently reside in Brandon, Manitoba, Canada with my partner and our four children, 11, 12, 13 and 15. Our home time is spent shuttling the kids to their various activities (baseball, gymnastics, swimming) and watching sports. We are big fans of the Winnipeg Jets, Toronto Blue Jays and Tampa Bay Buccaneers (Florida is our home away from home).
Steve is working with the Clinical Practice & Quality and Advance Care Planning workgroups, developing an Environmental Scan on Best Practices with Provider Education on Goals of Care Conversations. In addition to researching educational practices, he will be conducting key informant interviews with selected Coalition members. He will create a Recommendation Report and presentation to communicate the findings of his analyses in order to inform the Coalition's provider educational efforts.
---
Disha Patel
"My name is Disha Patel and I am currently an intern for the North Carolina Serious Illness Coalition. I am working towards my Master's in Public Health with the University of North Carolina at Chapel Hill (UNC). I currently work for a Contract Research Organization conducting clinical trials. Prior to attending UNC, I received my Bachelor's in Public Health. I am looking forward to learning, strengthening skills and collaborating with the rest of the team to better lives."
Disha is working with the Communication, Advocacy & Education workgroup to conduct a Communications Audit for the Coalition, reviewing the Coalition's different communication channels, in order to create a Communications Plan to help leverage the Coalition's outreach efforts to promote the work of the Coalition. Additionally, Disha will help to identify potential grants to further fund coalition initiatives.
---
Maria Rivera
"My name is Maria Rivera, I am a graduate student at the University of North Carolina at Chapel Hill. I am in my second to last semester from graduating with a Master of Public Health. My interests include health policy, health systems management in underserved populations, and others but those are the two that interest me the most.
Working with the North Carolina Serious Illness Coalition is very meaningful to me as my father was in hospice care before he passed from Cancer. I hope to learn and be molded from public health leaders in this organization. Currently, I serve in the United States Army as a Human Resource Officer in Destin, Florida. My job entails taking care of the needs, welfare, and benefits of each individual soldier in my organization.
Additionally, I am a jumpmaster, I jump out and exit paratroopers out of high-performance aircraft at 1,250 feet above ground level at 126 miles per hour. My interests include dancing zumba and being active in the gym and traveling. My most favorite thing to do is spend time with family and that includes my Yorkshire Terrier, Maia."
Maria is working with the Communications, Advocacy & Education workgroup to help with Member Engagement Surveys and key informant interviews with current, past and potential Coalition members in order to maximize engagement. She will also help to update the Coalition Membership Form to help formalize coalition participation for both individuals and organizations.