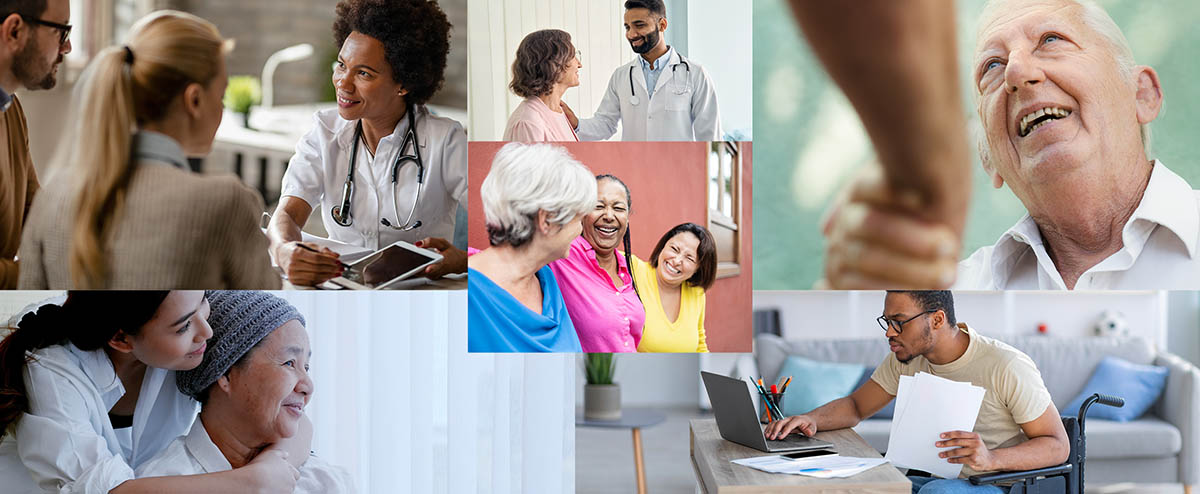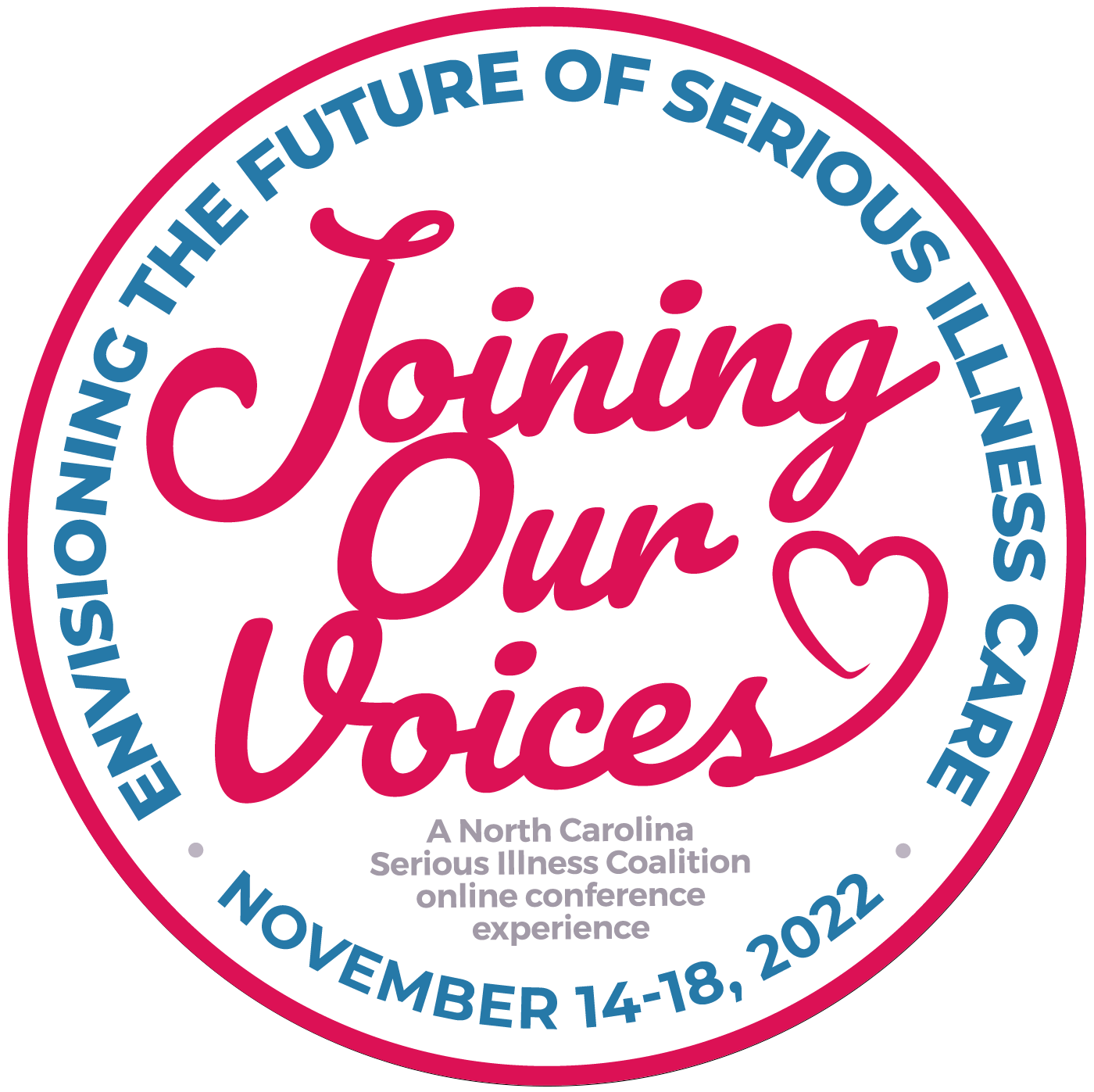 Joining Our Voices: Envisioning the Future of Serious Illness Care is a weeklong virtual symposium that brings together policy professionals, advocates, and peers in conversation to share experiences, innovations, and opportunities for the future of North Carolina's serious illness care.
This event is produced by the North Carolina Serious Illness Coalition in collaboration with its membership representing more than 85 health organizations and over 160 industry leaders throughout the state.
Scroll below to view the following conference panel discussions and presentations:
Demystifying Death Doulas
How Death Doulas are changing the future of End of Life Care
Recorded: November 14, 2022
Moderators: Vicki Dougherty, Mary Lou Infinito
The Rev. Dr. Jamie Eaddy-Chism is the CEO of Thoughtful Transitions, an ordained minister, death doula, and educator, and serves as the Director of Program Development at the International End of Life Doula Association. Described as a healer, she is deeply committed to challenging the societal norms that make grief, loss, and death a forbidden topic for so many people. She helps cultivate sacred spaces for exploring our mortality. She shows up to do this work because black life is still disregarded, black death is still ignored, black grief is still silenced, and the Black griever is still shamed.
She knows that her life's calling is discovered at the intersection of people's needs and her gifts, skills, and passion. She is unusually comfortable with the discomfort that often comes when people are grieving and dealing with loss. Her work with loss does not focus solely on the end of life. Instead, Dr. Eaddy-Chism helps people navigate all kinds of loss, including losing a relationship, identity, normalcy, dreams, hope, etc.
She is a Princeton Theological Seminary Black Leadership and Theology Fellow and earned a Doctor of Ministry degree with an emphasis in Transformative Leadership and Prophetic Preaching from the Colgate Rochester Crozer Divinity School and a Master of Divinity degree from the Samuel DeWitt Proctor School of Theology at Virginia Union University. She is a sexual assault counselor, a clinically trained chaplain, a certified trauma professional and a certified Thanatologist (CT®) through the Association of Death Education and Counseling (ADEC).
Dr. Eaddy-Chism believes in therapy, that ALL Black Lives Matter and that a conversation with a good friend can save your life. She enjoys art, reading, traveling, 90's hip-hop and R&B, poetry, pink lipstick, and learning how to do life in partnership with her husband, Dr. Michael D. Chism.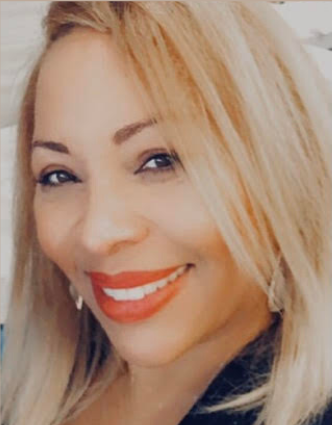 Tonya Fortune Smith is a Senior Legal Analyst, Founder and Chief Strategy Officer of Fulfilled Consulting LLC and End-of-Life Doula along with her husband, Floyd. Tonya serves as the Treasurer for the National End-of-Life Doula Alliance and is currently on the Board of Directors. She resides in Charlotte, NC and is a West Virginia native.
Tonya has over a decade of experience in end-of-life care. She is very passionate about the death positive movement underway in our society. Her core values are to educate, honor, and advocate for options and choice for ALL humans at end-of-life as well as widen the narrative around death as she seeks to honor sacred traditions, remove stigmas around death, empower collective grieving, and create a safe space for BIPOC communities, connection, and support. She believes in empowering her clients to step away from the imposed traditions and negative stigma around death, palliative care as well as hospice and embrace personal choice and style because death is always with us; she is the secret teacher always hiding in plain sight, helping us to discover what truly matters most.
Tonya holds a Certification in Thanatology and Master's Degree from Marshall University. As an accomplished legal professional, Tonya brings over 15 years of legal experience including corporate law, public and private corporate governance, litigation support and research with substantial experience serving financial services across strategy, compliance, risk, and human resources verticals as an executive-level advisor. Additionally, she has 10 years of legal experience with a focus on medical malpractice, nursing home neglect and abuse, pharmaceutical and mass tort litigation as well as all facets of personal injury litigation.
As a benevolent leader, who provides non-medical support to help ease the final transition for the terminally ill, Tonya is passionately dedicated to helping the dying and their loved ones navigate death with all of its "before and afters" including; sickness, acceptance, finding resources for legal matters, end of life planning, as well as complementing systems already in place; allowing caregivers respite and those living remotely the assurance that their loved one are well-supported. For Tonya, being with death profoundly enriches her experience of living fully.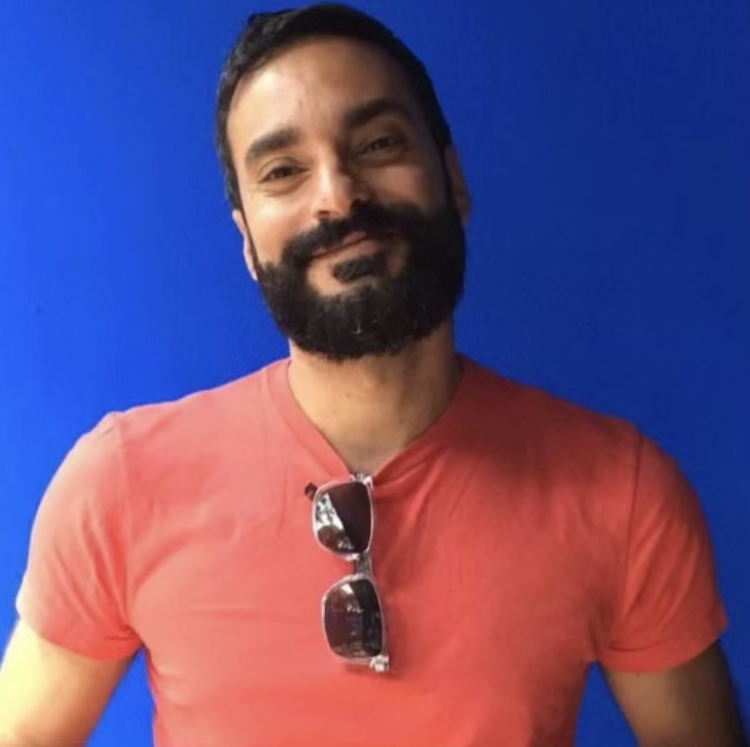 Mazdak Mazarei is an Instructor and former participant in the University of Vermont's End-of-Life (EOL) Doula Professional Certificate Program. He has more than 20 years of experience developing training curricula, providing coaching for public health professionals, and facilitating over 100 national trainings for federally funded programs in the areas of health advocacy, program development, and health service delivery. A resident of Oakland, CA, Mazdak is passionate about issues of health equity and is excited to support greater access to EOL doula services by individuals of color, LGBTQ+ folx, and other communities that are underrepresented among EOL doula clients. In particular, he is interested in the nuances of ideas of legacy and what constitutes a "good death" across cultures.
Exploring Strategies for Treatment Adherence
How technology and new ideas can impact the way we think about serious illness care management in the home
Recorded: November 15, 2022
Moderator: Beth Rosenberg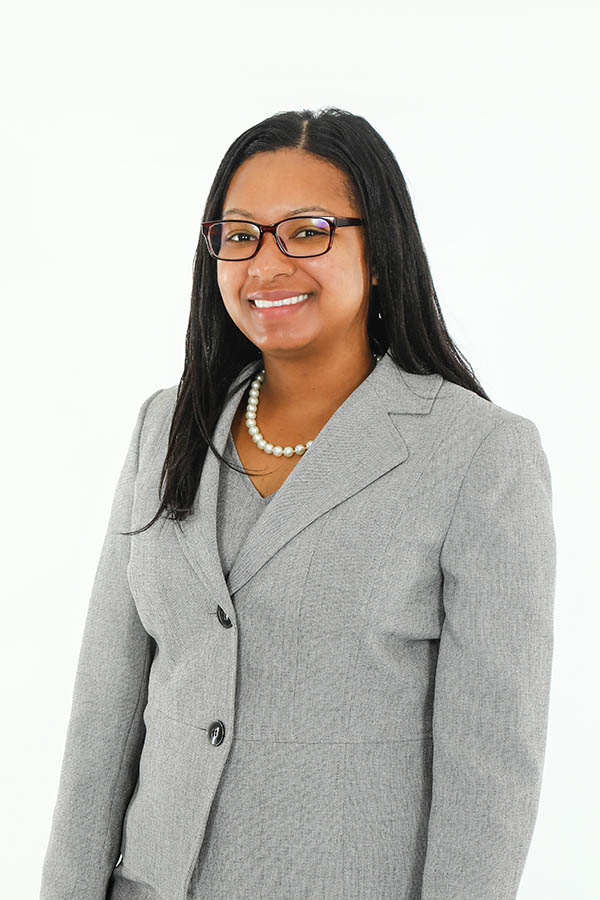 Dr. Marico Dove has 18 consecutive years of pharmacy experience which started out as a Pharmacy Technician then Pharmacy Intern and for the past 3 years a Pharmacist. She is currently a Pharmacy Manager at a local university's campus pharmacy and the Owner & Lead Pharmacist Consultant of Beslo Diabetes Consulting, LLC. Her pharmacy experience includes work at community health centers, retail pharmacies, and long-term care pharmacies. While at Advance Community Health Pharmacy she planned and implemented Clinical Pharmacy Services to include billable encounters such as Annual Wellness Visits and Continuous Glucose Monitoring. During the COVID-19 pandemic she joined forces with other local pharmacists and administered initial doses of the COVID-19 vaccine for the community.
She holds a Bachelor of Business Administration with a concentration in Management from North Carolina University. She also holds a Doctor of Pharmacy from Campbell University. Her area of interest is Type 2 Diabetes. From the Association of Diabetes Care & Education Specialists, she received the Putting Continuous Glucose Monitoring into Practice Certificate and Insulin Therapy Certificate which further expanded her knowledge of insulin therapy options.
Publications include Keep Cheering, published in the Journal of American of Pharmacists Association in 2020 and Just Ask Your Pharmacist published in the Divine Connections Magazine in 2020. Dr. Dove enjoys meeting patients who have all types of questions regarding their health, however she also knows some questions are better answered by a primary care provider which is why she also created and sells a Medical Appointments Journal on Amazon which everyone can use to jot down important questions in preparation for upcoming doctor appointments.
One of her most prized professional self-proclaimed titles is Personal Consultant Family Pharmacist in which she provides 24/7 on call free pharmacy/medication counseling and advice to family and friends.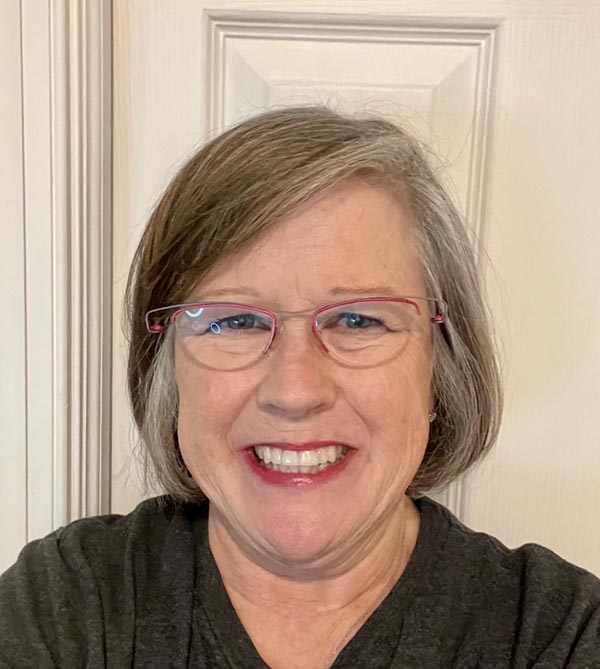 Linnet Steinman, RN, MSN, Certified Diabetes Care and Education Specialist. (CDCES) graduated from Duke University School of Nursing (go Devils) and attained her Master's in Nursing from UNC-Charlotte.
Both of her sons have T1 Diabetes—the youngest for over 30 years, eldest for 18—and they live well in spite of their chronic disease. She started in Diabetes Education in 1996, and has experience working with inpatients, outpatients, adults, pregnant women, children, Type 1, Type 2, Gestational Diabetes, and the emerging diabetes technologies.
"With each encounter, I learn new things from the individuals."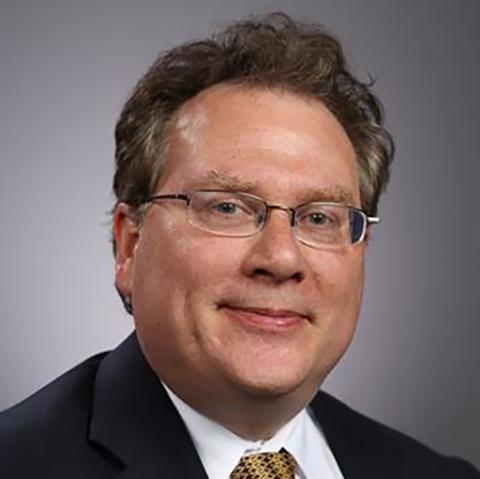 Anthony Sterns, PhD is a recognized expert in field of Gerontechnology. He is a pioneer in the application of mobile computers and smartphones for improving the quality of life for individuals living with chronic illness, and his research has focused on the theme of cognitive prosthetics typified by the cognitive therapeutic intervention The Memory Magic Program. Dr. Sterns is the founder and Chief Executive Officer of iRxReminder LLC, a platform technology for ensuring patient medication and care compliance in clinical trials and for empowering and monitoring high adherence in personal prescription management. His academic roles include Adjunct Professor for the Graduate Studies in Management and Technology program for the University of Maryland Global Campus, Adjunct Professor in the School of Professional Studies for the City University of New York, and as a Senior Lecturer for the College of Business Administration, Arts and Sciences, Family and Consumer Research, and the School of Nursing for The University of Akron, and for the College of Business at Kent State University. Dr. Sterns has been a board member of the International Society for Gerontechnology since 2014 and served as its Secretary General from 2017 to 2022. Dr. Sterns received his doctorate in the field of Industrial Organizational Psychology with a graduate certificate in Gerontology in 2001 and a graduate certificate in Healthcare Management in 2014 from The University of Akron.
Designing a Playbook for Caregiving in North Carolina
Aligning with the National Strategy to Support Family Caregivers
Recorded: November 16, 2022
Moderators: Karen Appert, Heather Burkhardt
Siena Ruggeri is a Policy Analyst for the Center for Consumer Engagement in Health Innovation. In her role, she works to ensure that public programs, including Medicare and Medicaid, better address the needs of consumers, particularly those with the most complex needs. Her work focuses on people dually enrolled in Medicare and Medicaid, family caregivers, and advancing opportunities to address social determinants of health and promote health equity, including through Medicaid and Medicare. Before joining Community Catalyst, Siena worked as a Government Relations Associate at NETWORK Lobby for Catholic Social Justice with a portfolio that included health care, housing, labor and paid leave federal policy. Siena graduated from Regis University with a Bachelor of Arts in Politics and a minor in Peace & Justice Studies.
Things You Might Discover When You Listen Well
Perspectives on Challenges and Opportunities from the Family Caregiver & Clinical Team
Recorded: November 17, 2022
Moderator: Keith Stirewalt
Is There a Future for Advance Care Planning?
A Discussion with Diane E. Meier
Recorded: November 18, 2022
Moderator: Catherine Sevier
Dr. Diane E. Meier, FACP, FAAHPM, is Director Emerita and Strategic Medical Advisor of the Center to Advance Palliative Care, a national organization devoted to increasing access to quality health care in the United States for people living with serious illness. Under her leadership the number of palliative care programs in U.S. hospitals tripled since 2002.
Widely regarded as a preeminent change agent, Dr. Meier has received numerous awards that recognize and celebrate her achievements. In September 2008, Dr. Meier was awarded a MacArthur Foundation Fellowship (MacArthur Genius Award). She was named one of "20 People Who Make Healthcare Better in the United States" by HealthLeaders Media in 2010, and was elected to the National Academy of Medicine of the National Academy of Sciences in 2013. In 2017 she received both the Gustav O. Lienhard Award of the National Academy of Medicine and the American Hospital Association's HRET TRUST Award. Dr. Meier served as a Health and Aging Policy Fellow in Washington, DC, in 2009–10, working on the U.S. Senate Committee on Health, Education, Labor & Pensions (HELP) and at the Department of Health and Human Services.
Dr. Meier has published more than two hundred works in peer-reviewed medical literature. Her most recent book, Meeting the Needs of Older Adults with Serious Illness: Challenges and Opportunities in the Age of Health Reform, was published by Humana in 2014. She has in the media numerous times, including the PBS NewsHour Brief But Spectacular and the New York Times Magazine.
Presentations and videos are not legal or medical advice. Everything provided is for informational purposes and not for the purpose of providing legal or healthcare advice. You should always contact your health provider or attorney to obtain advice with respect to any healthcare or advance planning decision. Nothing here should be construed to form an attorney client or healthcare patient relationship.