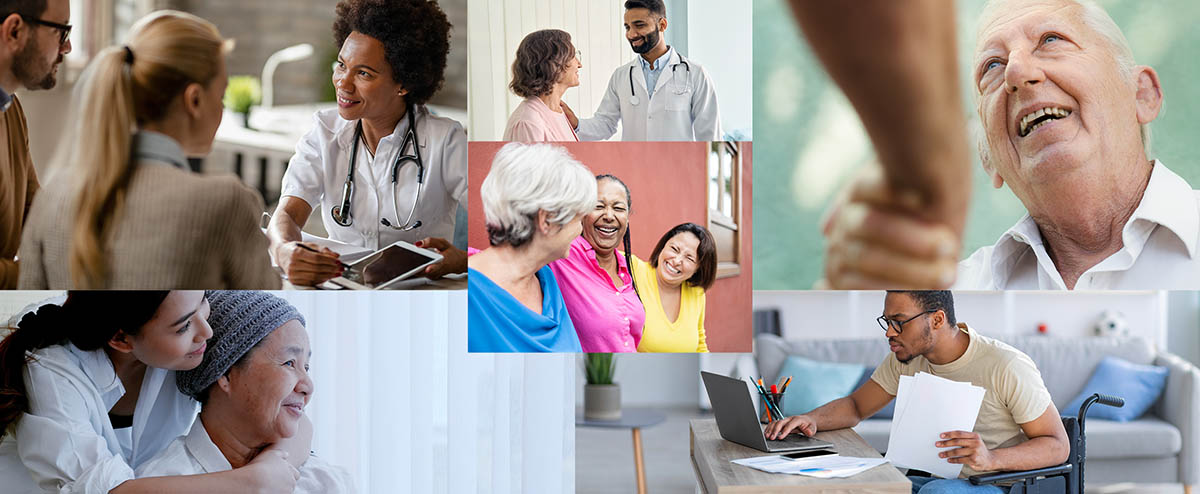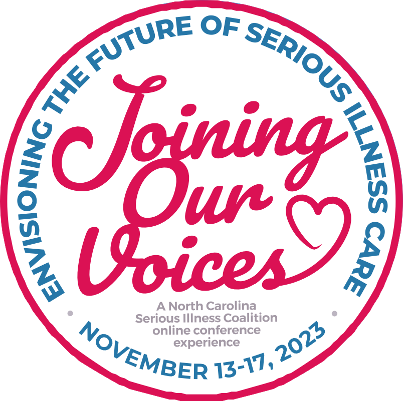 Joining Our Voices: Envisioning the Future of Serious Illness Care is a weeklong virtual symposium that brings together policy professionals, advocates, healthcare professionals, caregivers and peers in conversation to share experiences, innovations, and opportunities for the future of North Carolina's serious illness care.
This event is organized by the North Carolina Serious Illness Coalition in collaboration with its membership representing more than 200 industry leaders from more than 100 health organizations.
Scroll below to view the following conference panel discussions and presentations:
Building Your Village: Preparing for Aging or Serious Illness Care
Join us to explore ways communities, healthcare organizations, families and individuals can prepare for aging or serious illness including specific innovative examples from North Carolina.
November 13, 2023, 8:30am
Moderator: Connie Bonnebrake, MSW
VA Caregiver Support Program: Lessons Learned and Opportunities
Join us as we examine the VA Caregiver Support Program through three different lenses: a program provider, a researcher, and a family caregiver.
November 14, 2023, 8:30am
Moderator: Sue Deaton, MSN, RN, FABC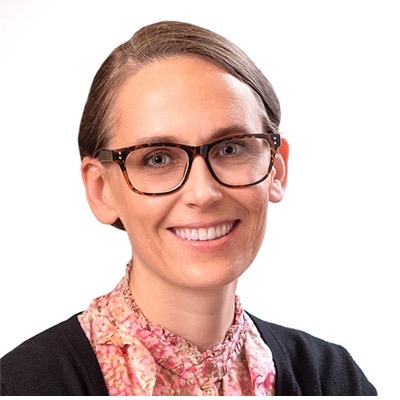 As a health services researcher, Dr. Miller applies an economic lens to research at the intersection of aging and health policy evaluation. She is interested in understanding the effects of policies on outcomes of the long-term care workforce (e.g., wages of home health aides, well-being of family caregivers); the mechanisms impacting quality of care (e.g., turnover); and, patient outcomes. While these are her core research questions, she is also interested in understanding disparities in long-term care and caregiver support by rurality.
Charlotte Sweeney has served on NC Serious Illness Coalition's Caregiver and Patient Engagement Workgroup since its inception. Her voice is that of a patient, caregiver, and professional in healthcare. She retired from patient care in 2012: 29 years in obstetrics and gynecology in private practice, student health, and volunteer clinics. Thereafter, she wrote assessments and educational recommendations for seven years as an associate medical director for physicians to sharpen clinical skills. Her first job after college was teaching English, culminating in remedial reading specialty seven years later with experience in public and veteran dependents schools, grades six through nine. Years of giving care to her parents, brother, and husband of 52 years (disabled Vietnam veteran) motivate her volunteering since 2015, as a founding member on VetREP (Veteran Research Engagement Panel), Durham, NC.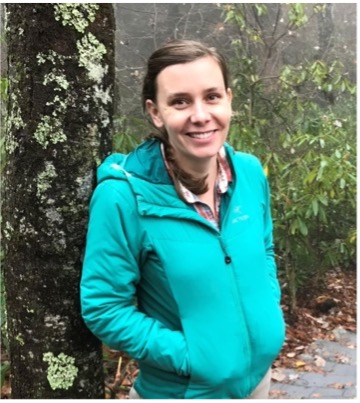 Jenny Thompson graduated from the University of North Carolina at Chapel Hill with a BA in History and Geography in 2006 and an MS in Occupational Therapy in 2013. She has worked in a variety of clinical settings throughout her career as an occupational therapist including home health and hospice care, dementia care, public school system, skilled nursing and short-term rehabilitation, and large hospital system before joining the Durham VA Medical Center in 2021. Jenny joined the Durham VA Caregiver Support Program in 2022. She meets with veterans and caregivers applying to the Program of Comprehensive Assistance for Family Caregivers (PCAFC) via telehealth and at their homes to conduct required assessments and connect veteran/caregiver dyads with appropriate adaptive equipment and VA/community resources.
Exploring the Use of Video in Advance Care Planning
When every smart phone is a video camera, a video advance directive could supplement legal documents and serve as a lasting gift for your loved ones. 
November 15, 2023, 8:30am
Moderator: Adam Koontz, MA, LPC
Professor Coughlin is a Professor of Law at Wake Forest University School of Law.  She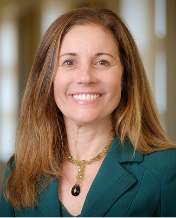 has been recognized for both her teaching and scholarship. She is the recipient of the Mary S. Lawrence Award from the Legal Writing Institute, the Wake Forest University Teaching and Learning Center's Teaching Innovation Award, and the Joseph Branch Award for Excellence in Teaching.  Her scholarship, which is interdisciplinary in nature, has been cited in legal, scientific, medical, and educational journals and texts.  She has authored five books, and over a dozen law review and law journal articles. Professor Coughlin is a core faculty member of the Wake Forest University Center for Bioethics, Health & Society and an elected member of the American Law Institute.
Karen is a northerner, grew up in Philadelphia and pursued degrees in Psychology and Public Health. She spent her career in New York City at the American Lung Association as the Director of Tobacco Control programs. She moved happily to Chapel Hill, NC about 35 years ago because she could not imagine letting her 8-year-old son ever ride the NY subway without his Mom vigilantly holding his hand…
Karen has been at the CCRC, Carolina Meadows in Chapel Hill for almost 7 years. About 5 years ago, she and her new husband, George Evans started a small group called Compassion & Choices (after the national organization committed to end of life choices). It provides interested residents with a place to discuss their concerns and experiences in dealing with end-of-life issues. Through both serious and humorous discussions, this group has developed a bond of friendship and trust as they develop their future plans. In fact, they have agreed to advocate for each other when the time comes to implement their plans.
Carolina Meadows administrators, staff and our C & C group members have since initiated a campus -wide program called "Positive Endings," to help all 800+ residents develop an awareness of end-of-life issues. They offer lectures, movies, workshops (such a developing a video to tell your health agent and family what really matters to you at the end of life) and even our own "Death Café" to help folks learn more and make decisions on their future. Kudos to Carolina Meadows for their open attitude to discussing these sometimes- delicate issues without fear and often with a few laughs.
Keith Stirewalt, MDiv DMSc PA-C MBA is Program Director for FaithHealth Clinical Medicine, a hospital chaplain, an ordained minister, a medical educator, and a Physician Assistant at Atrium Health Wake Forest Baptist.
Keith received his Physician Assistant from the Wake Forest School of Medicine, his Master of Business Administration from the University of North Carolina at Greensboro, his Master of Divinity from Wake Forest University, and his Doctor of Medical Science from the University of Lynchburg. Additionally, he completed two years of chaplain residency at the School of Pastoral Care at (then) Wake Forest Baptist Medical Center.
Keith's focal points center on the narrative interaction of clinical medicine, spirituality, end-of-life, serious illness, and bioethics. Keith serves on the Atrium Health Wake Forest Baptist Clinical Ethics Committee, the Schwartz Rounds task force, and teaches in the Medicine and Patients in Society (MAPS) course for 1st and 2nd-year medical students.
Additionally, Keith leads classes and workshops for clinical students, clergy, community leaders, and other medical professionals. He serves on a variety of health-related task forces and committees.
Keith is married to the Reverend Margaret Norris, has three adult children, and two grandchildren.
From Books to Bedside: The Art of Serious Illness Conversations
Representatives from North Carolina universities in various disciplines will share how they are preparing students to work with patients and families on identifying and advocating for goals of care within the serious illness space.
November 16, 2023, 8:30am
Moderator: Christine Lau, RN, LCSW, APHSW-C
Empowering Tomorrow: Navigating the Future with Advance Care Planning
Featuring Marisette Hasan
This session is designed to encourage and support caregiver advocates, community educators and health professionals, including how to maximize faith community engagement and debunk myths around Advance Care Planning.
November 17, 2023, 11:00am
Moderator: Heather Altman, DrPH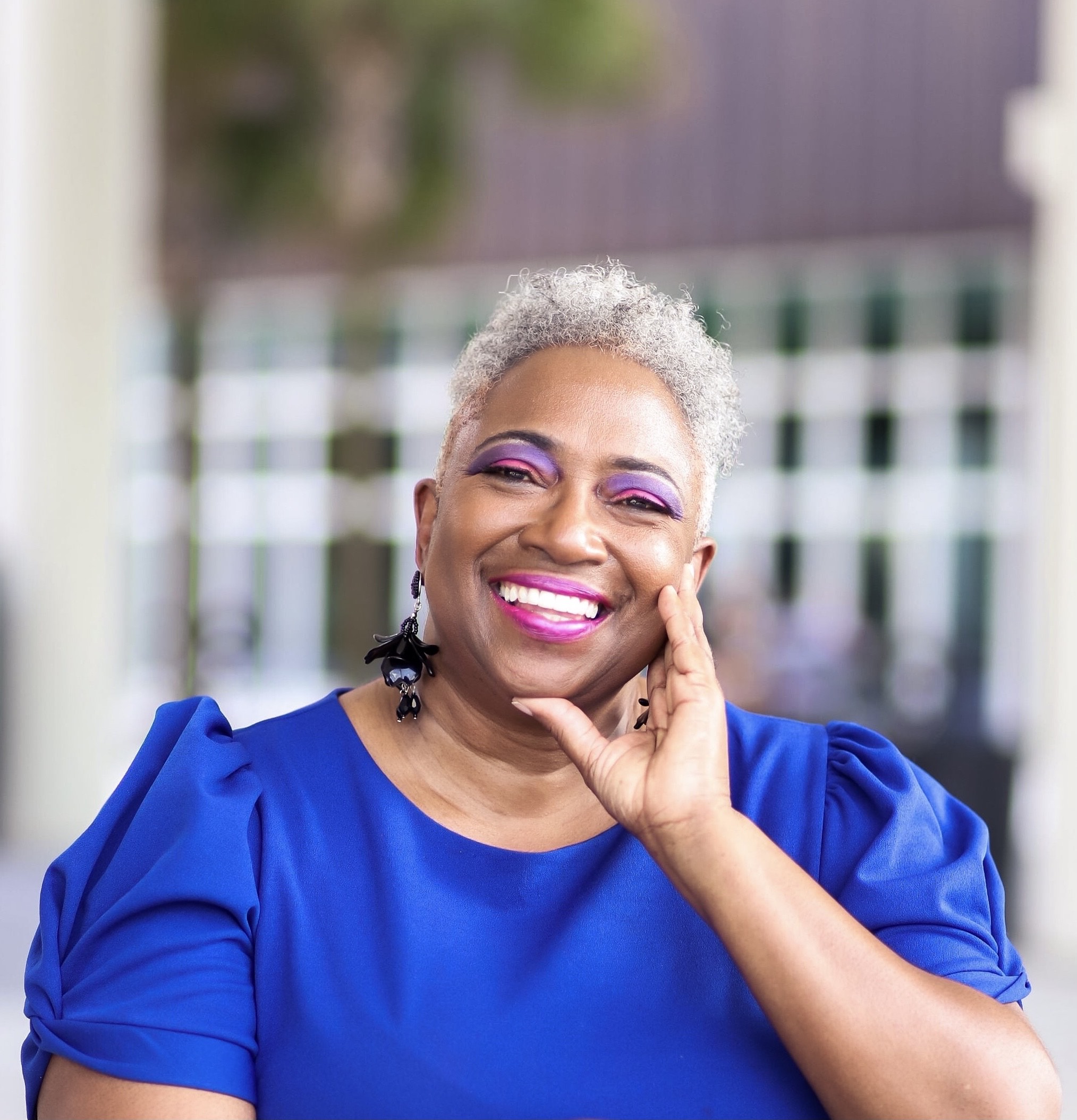 Marisette Hasan is a 1981 graduate from the University of South Carolina with Bachelor of Science Degree in Nursing. She is the Principal & CEO for LifeSprings Consulting Group, LLC. She is passionately engaged in supporting hospice and palliative care providers and policy advocates to increase access and decrease end of life disparities for patients and caregivers who live in black and brown communities.
In addition to her role as Vice-Chair for the Alliance for a Healthier SC, Marisette serves as Program Coordinator for The SC Coalition for the Care of the Seriously Ill.  Through her leadership, the Coalition oversees the My Life My Choices grass roots advance care planning initiative funded by BCBS SC Foundation.  This initiative provides education for clinicians, SC citizens and organizational stakeholders on how the benefits of having advance care planning conversations and executing their Advance Directives prior to experiencing an acute medical life-threatening emergency. Information and resources can be accessed for clinicians and the general public on the My Life My Choices website. (www.mylifemychoices.org)
Nationally, Marisette also serves as the VP for Community Action & Policy with CTAC(Coalition to Transform Advanced Care) and is a Community Co-investigator for the Equal ACP & Equal Space African American Faith Advance Care Planning Research projects led by Dr. Kimberly Johnson and funded by the PCORI Foundation.
Presentations and videos are not legal or medical advice. Everything provided is for informational purposes and not for the purpose of providing legal or healthcare advice. You should always contact your health provider or attorney to obtain advice with respect to any healthcare or advance planning decision. Nothing here should be construed to form an attorney client or healthcare patient relationship.