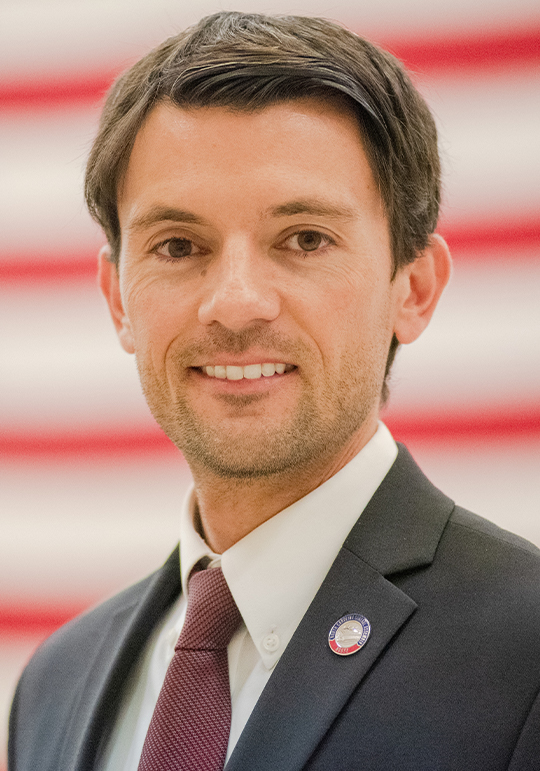 The North Carolina Serious Illness Coalition welcomed Rep. Jon Hardister, Majority Whip of the NC House, on the May 29th edition of Friday Facts, a 15-minute Week's-end Update webcast. Hardister highlighted legislation related to COVID-19 that allocated $1.5 billion in federal funds for a variety of statewide needs, including healthcare related issues, such as: expansion of telemedicine; increased scope of practice for certain medical professionals; lifting certificate of need requirements; and increases in COVID-19 testing.
Of specific interest to Coalition members was Hardister's discussion of legislation signed into law on May 4th by Gov. Cooper easing requirements for completing a Healthcare Power of Attorney and Advance Health Care Directive. Eliminating the need for two witnesses and enabling remote, or video notarization," said Hardister, "provides a great improvement that has been very well received."
The Coalition was happy to hear Hardister add, "I think the General Assembly could easily extend these changes into the future."
Rep. Hardister made two suggestions for the Coalition to see the changes move beyond the current August 1, 2020 limit:
The NCSI Coalition should write the Chairs of the Health Care Committees and other leaders in the House and Senate, (which Hardister offered to help advance).
Coalition members should also reach out to their own representatives and ask for an extension, and a study.
Hardister specifically recommended the Coalition contact the Health Oversight Committee, which meets even when the legislature is not in session and ask for a study. "They frequently mandate studies," he said, "and I'm sure they would consider a study on the effectiveness of a long-term waiver of two witnesses, and the remote notary."
The Coalition is addressing the Majority Whip's suggestions and encouraging all Coalition members to speak with their own legislators. Despite the challenges brought about by the COVID virus, there is a great opportunity to learn more and study how these changes can benefit individuals, their families, and the healthcare teams they will see. Stay tuned for how you can get more involved!
And join us next Friday, June 5, at 8:30 a.m. with Senator Mike Woodard on Friday Facts. Contact us here to request access.