After two years of virtual events, the Aging Day at the Legislature and Legislative Breakfast was held on February 28, 2023. NC Coalition on Aging members attended Joint Appropriations on Health and Human Services and made visits to key legislators.
The North Carolina Serious Illness Coalition (NCSI Coalition) joined with partner organizations for Aging Day at the North Carolina Legislature on February 28, 2023. The Coalition participated in a legislative breakfast with leaders from the NC Coalition on Aging, Friends of Residents of Long-Term Care, AARP-NC and NASW-NC.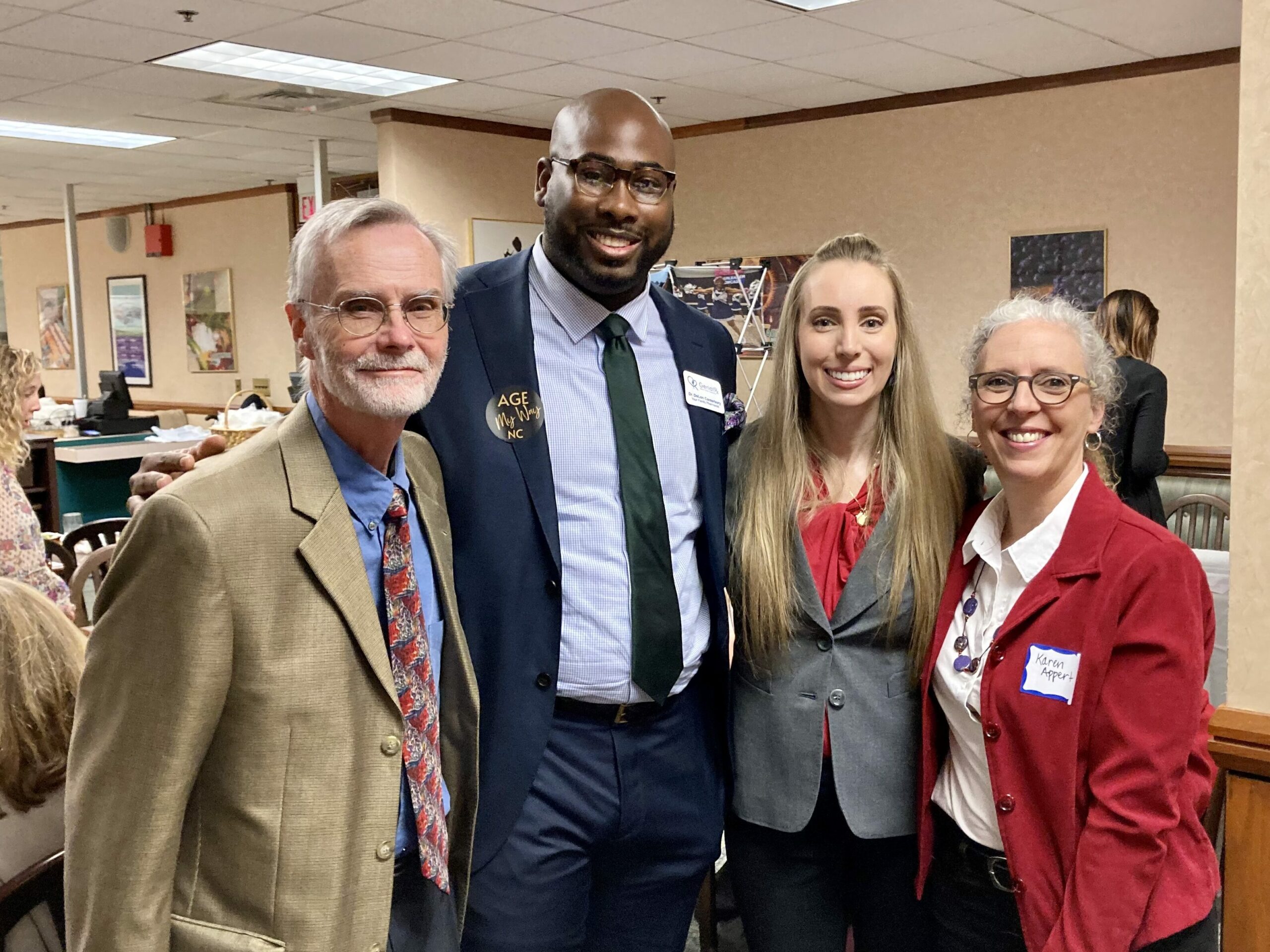 With over 70 people in attendance, including 17 legislators, the breakfast was an overwhelming success. After the breakfast, NCSI Coalition members attended committee meetings and made visits to legislators. Each conversation focused on the state's demographic shift, solving the direct care workforce shortage and advancing our Coalition's other legislative and public policy priorities, including support for legislation to update requirements for Advance Health Care Directives (Senate Bill 147).
"It was a wonderful opportunity to advocate alongside our colleagues with other organizations to promote legislative efforts to improve lives of those with serious illnesses. We found it incredibly powerful to speak with a unified voice on our many shared legislative priorities, especially promoting support for direct care workers," shared Virginia Slocum, executive director of the NCSI Coalition.
Thanks to the NC Coalition on Aging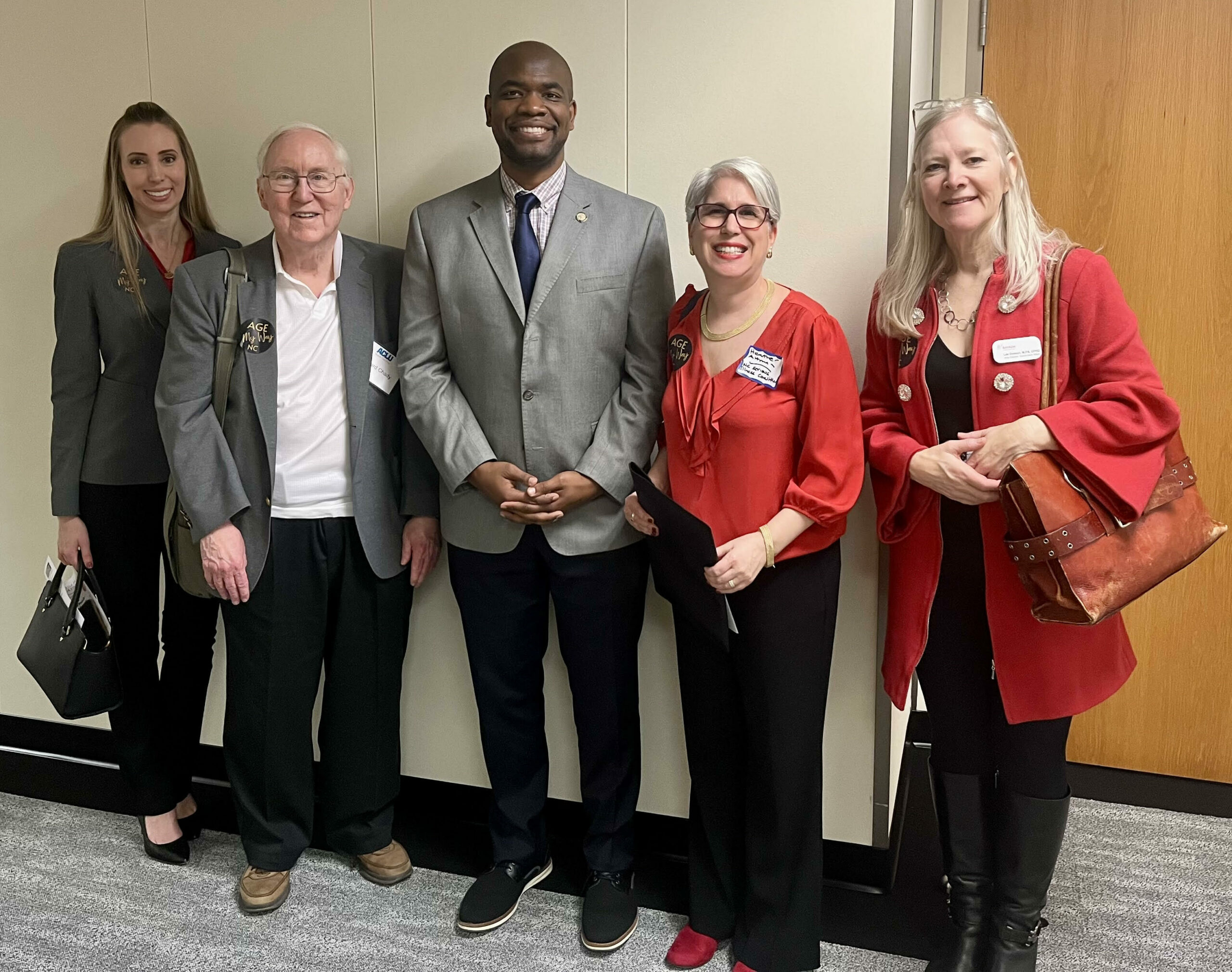 We are so appreciative of the NC Coalition on Aging for their leadership in bringing us all together. It was the first time the NC Serious Illness Coalition attended a Legislative Aging Day, and we look forward to continued efforts in the future.
Click here to learn more about our legislative and public policy priorities.
The Aging Day activities at the NCGA was noted by the News and Observer, highlighting our efforts to urge lawmakers to increase and improve health care access for older North Carolinians, via Medicaid expansion and other steps, including "more spending and better pay for direct care workers, who at times lack health insurance," said Heather Burkhardt, executive director of the coalition. She continued, saying "As staffing shortages worsen, the older adult population in the state is growing."
---